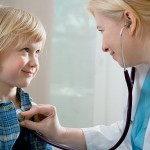 Trips to outpatient treatment (e.g.. with your family doctor) be taken only in very specific instances of your health insurance.
Following the decision of the Federal Joint Committee, the health insurance companies travel expenses for outpatient treatment can continue to play:
=> Patients, who are unable to walk unusually loud the severely handicapped (AG), blind (Bl) or are particularly in need of help (H),
=> Patients, care insurance benefits for care level II or III are.
X In similar cases except as MS patient, Stroke, Parkinson usw. , the ICD-code no. be given.
X Supplement / Own contribution
X You must before the first day of treatment, the rides of your health insurance can be approved in writing.